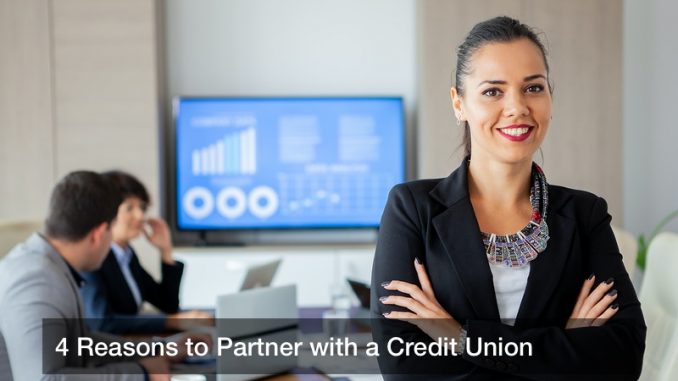 Throughout your life, it's important to be smart with your money. With that in mind, many people choose to either place their money in accounts with banks or credit unions. However, many people are unaware of how much these two types of lenders differ from each other. It's understandable to wonder makes it beneficial to choose credit unions over banks. Considering that, here are four wise reasons to partner with a credit union.
Great for Those Wanting a New Credit Card

When applying for credit cards, it's important to check this item's terms. No one wants to sign up for and use a credit card with terms that are unattractive. Considering that, you'll be glad to know that many people prefer obtaining credit cards from credit unions. This is because credit unions usually offer credit cards with no annual fees.

Excellent Customer Service

As a consumer, it's important to ensure that you receive fair treatment. If this matters to you, you'll want to think about partnering with a credit union. This is because credit unions often have a smaller base of customers than most local banks. In turn, this means that credit unions will likely work harder to ensure they're able to keep you as a customer. Also, having a smaller customer base often allows credit union workers to provide better and more personalized customer service than bank employees.

Not Ran for Profit

Most banks are run by large companies. This means that almost every bank focuses on obtaining the highest possible profits. However, credit unions are run as nonprofit organizations. This means that credit union workers are able to work with your best interests in mind instead of worrying about commissions or profits.

Often Easier to Obtain Auto Loans

Many people want to experience the feeling of purchasing and owning a new automobile. Unfortunately, it's often difficult for people to have such a large amount of money available for this type of purchase. Therefore, these people often need to obtain automobile loans. If you're in need of an automobile loan, it's certainly wise to think about partnering with a credit union. This is because credit unions often over car loan options that are more attractive than what you'll find at local banks.
In conclusion, there are several reasons to think about signing up with your local credit union. While there's nothing wrong with banks, many people prefer the advantages that credit unions are able to offer. Instead of being run by large corporations, credit unions often offer a more personalized customer experience. Having someone look over your finances is important. Considering that, many people prefer the treatment and care they receive from credit union employees.