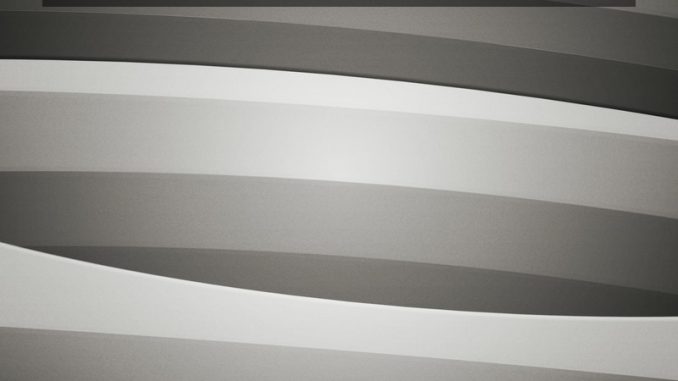 Buying a home is an exciting opportunity to invest in something long term, or even to build a permanent abode. However, it can be pricey to invest in a home or even do a home addition where you live. Because of permits, ever-increasing housing prices, costs of land, and HOA fees, you might be left feeling like purchasing and living in a home is only for the wealthy. On the contrary, there are several cheap options to consider when buying a home. One of these options involves what is known as a fix-and-flip project.
Home Flipping VS Home Buying
You might be wondering what the difference is between flipping versus buying a home. Flipping a home involves taking a home that might be in a dilapidated condition or a home that has been abandoned, tearing it down, and then planning a construction project to re-do the home. You can either re-do the home and live in it or sell it for a profit.
This can be a lucrative business, but it does take more experience and money upfront than buying an already built home and selling it later on after building up equity. In addition to different loans for fix-and-flip projects, taking on a fix-and-flip project also involves a bit of knowledge in construction. It wouldn't be wise to start a construction project without knowing how to use at least a couple of fix and flip tips! Furthermore, when working on flipping a home, you can be sure something eventually will go wrong, as is the nature of all construction projects.
The Process of Flipping
Flipping a home can be as easy as doing simple renovations, to full-on tearing down a home and starting from the ground up (literally). It's important, first and foremost, to understand that you need a lot of dedication before starting a fix and flip project. Possible problems can arise with loans, permits, problems with the foundation, scheduling delays, and other issues. But, not to worry! There are many simple fix and flip tips you can follow in order to make your project go as smoothly as possible. Following these 15 simple fix and flip tips can help save you the stress later on of dealing with issues that could prove to be costly.
1. Know Your Purpose
It's important to understand what you want out of a home before taking on a fix-and-flip project. Will this home serve as a primary residence? Will you rent it out, or sell it off on the market after flipping? These are important questions to answer and can help you understand and make decisions during your project. For instance, you can focus on tailoring the home to your specific needs versus the needs of the market. This is one of the simplest fix and flip tips you can follow, but also one of the best!
2. Set a Budget
Generally, you should only spend on a home using the 70% rule. This rule means spending no more than 70% on a home's ARV, or after repair value, minus the cost of doing repairs. For instance, if a home will be worth 300,000 after repairs, and it takes 40,000 to do repairs, you should pay no more than 70 percent of 300,000 minus 40,000, or 180,000. In addition, before you make an offer for a home, make sure you know the highest price you can pay for a house and still remain profitable.
3. Have Cash on Hand
One of the most important fix and flip tips to follow is to have a lot of cash on hand before starting a fix and flip project. Not only will you have to pay for pricey projects, such as fixing electric problems such as wiring, but you will have to have money upfront before even being approved for a flip loan. These loans can have high-interest rates of up to 15%, so it's best to avoid getting too high of a loan and using cash from the start.
4. Choose a Great Location
Whether you're flipping a home to live in it yourself, or sell it off, it's important to always buy in a great location. Though you might be tempted to buy a cheap home in a not-so-great neighborhood, it's always best to buy a home in the greatest neighborhood. This is what will make your home easier to sell, and also make your life a little easier.
5. Research Schools in the Area
A home will always be easier to sell if it is nearby some great schools. It's important to do research on schools in the area before purchasing a home, as this is one of the top-selling points for home buyers that have families. Some of the hottest markets for homes right now include cities such as Philadelphia, Pennsylvania, Flint, Michigan, Buffalo, New York, and even Baltimore, Maryland. As you can see, some of these cities, especially Baltimore, can be considered dangerous, so it's important to make sure crime statistics are down and schools are good around the home you plan on selling.
6. Build Up Good Credit for Loans
As we mentioned earlier, fix and flip loans can be high in interest, and this can cause some devastating financial setbacks in the case your home fails to sell. It's important to have good credit in order to get the best options for a loan. For instance, if you have a minimum 640 credit score, you can be eligible to take out a home equity loan and refinance your mortgage. If you have low credit of 550, you could end up using hard-money loans, whose interest rates are considerably higher, typically ranging from 12% to 21%. These lenders also charge 3 to 6 points upfront, where 1 point equals 1% of the loan.
7. Hire the Best Contractors
The most important fix and flip tips you can follow involve getting the right man for the right job. General contractors are expensive but don't skimp on quality. A great contractor can do wonders in fixing issues such as water damage restoration, and even working from the ground up such as setting the foundation of a home, and using the right measurements in your home's carpentry to make sure it is in structurally safe. These are just some of the many things a great contractor does. On top of being skilled in building, choose a contractor with good reviews, who remains professional, shows up on time for appointments, is honest about the issues with your home, and has experience in house flipping projects.
8. Choose a Home with Good Bones
Choosing a great contractor can help you be confident in your investment. However, it won't save you from a bad investment if you choose a home that has way too many issues that will be costly later on. It's important to always add 20% to what you calculate a repair will cost. Some of the costlier repairs can involve hiring a roofing company to fix your roof, getting rid of black mold, and even rewiring issues, especially in older homes. Choosing a home with great bones can be one of the best fix and flip tips you could follow.
9. Save the Simple Projects for Yourself
Though you should leave huge and complex projects, such as revegetation services to the right professionals, you should be able to do small projects on your own and save money. For example, you can add a small garden, repave a driveway, even rip out the carpeting on your own. You can also divide up projects. For instance, you might want to hire a house painter to do the outside of your home and get the hard to reach places, but you can later add on trendy designs and do other painting projects yourself to save money.
10. Choose a Good Investment Partner
One of the most overlooked fix and flip tips involves have the right support for a project. It's important to understand that a fix and flip project involves making the right investments, doing proper market research, and other factors. The stress of flipping might make you want to get a partner. However, choosing the wrong partner can be disastrous, and add more stress to the project. Make sure to choose an investment partner that is as dedicated as you to the flipping project, has the right amount of cash saved up, and communicates problems well with you.
11. Get the Proper Permits
Building permits vary from city to city, county to county, and even neighborhood to neighborhood if you're dealing with a strict local housing authority. It's important to check in with your local clerk's office and buy all proper building permits. These range in prices from several hundred, to several thousand dollars. Be prepared to pay for these permits, and research thoroughly what permits are needed before starting any type of project.
12. Buy Title Insurance
Reaching out to a title insurance agency can be helpful in ensuring you get a clean title once the property is passed on to you. This is especially helpful when you're dealing with property that might have been forgotten about, and can possibly have heirs attached to the title of the home. Title insurance ensures that if a title dispute arises during a sale, which is likely, the title insurance company may be responsible for paying specified legal damages. This all depends on your specific policy.
13. Install Modern Appliances
To sell your home faster, one of the best fix and flip tips is to install modern appliances. No one wants to buy a home that has outdated stoves, no dishwashers, and even outdated designs. Simply remodeling kitchen cabinets, adding a pre-installed microwave, and investing in the look of stainless steel can all help your home sell faster and capture the attention of buyers. Keep in mind, that these appliances can be costly, so it's important to be able to save up enough cash and check out these appliances in person before installing them into your flipped house.
14. Add Desirable Features
Though modern appliances are a great feature, other features can surely help boost the resale value of a home. One of the biggest fix and flip tips to follow that can guarantee your home will sell for more is adding wood flooring installation. Wood floors are gorgeous, durable, and modern. They are also relatively cheap to invest in, and are a great go-to for any flipped home. Almost 58% of homeowners report they plan on spending money to improve their homes this year, and more than half of all homeowners, about 52 percent, already have wood floors in their home, showing just how popular this one feature is. Other desirable features can be eco-friendly solar panels, organic lawn fertilizer for those green-conscious, central AC, and ductless HVAC systems. Do your research, and budget to add as many of these desirable features as possible.
15. Get a Great Realtor
Once everything is done, you'll want to sell your home in a competitive market. Though you can save money by selling your home yourself, possibly the best of the fix and flip tips you can follow is getting a great realtor. Realtors are experts trained in selling homes, networking, and overall getting you your investment money back! After all, this is what this flipped project is all about. Without a realtor, you can lose valuable time, money, and have to maneuver through a somewhat complex closing project on your own. Ensure your home sells to the right person for the right price, and get a great realtor's help.
Invest Well
It takes dedication, adequate research, and commitment to make your flipped home project work. In the end, flipping homes is a high risk, high reward investment strategy that can allow you to grow your income substantially. Invest smartly, and network with other home buyers and even get a mentor to help you on your flip and fix journey.