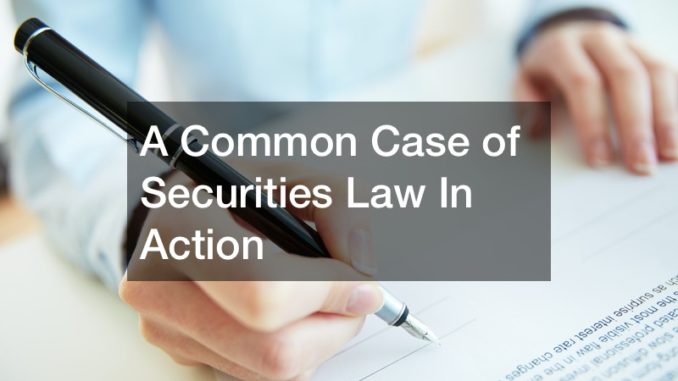 Are you an aspiring law student hoping to break into the legal world of securities lawyers? You may then be wondering about what they really do, and what kinds of cases you will frequently be dealing with. Any student studying law asks themselves these questions, as you want to know what you should focus on in your studies. In this video, a securities lawyer answers the questions of what one of the most common securities law cases they deal with is.
The narrator explains that the most common case they come across is what is referred to in the securities lawyers world as a suitability case.
This is when a stockbroker sells an unknowing client stocks that aren't really suited for them. These stocks might be very high-risk, better for someone that is looking to extract and put everything into the game and has the money to spare if it's lost. This is not the ideal stock for someone looking to say, save up money for their retirement goal. Securities lawyers then advise their clients on what to do next to get back some of the money they may have lost and possibly take their stockbroker to court.
.