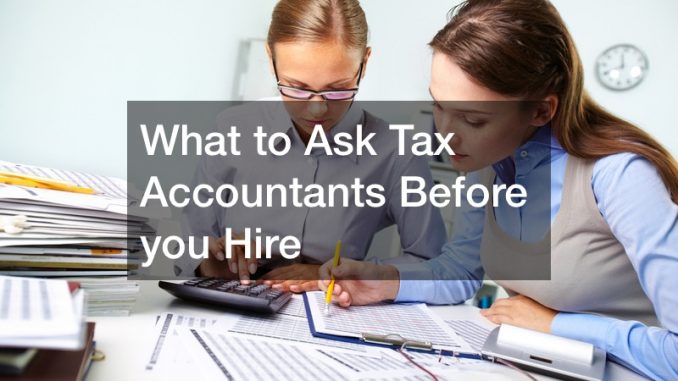 Taxes can be a complicated process to understand. During tax season it is best to find tax accountants to help. When you are searching for a tax accountant there are certain things that you should ask about.
In this article, we are going to look at what you should ask tax accountants before you hire them.
The first thing that you want to ask about is how many times they have worked with the IRS. In a perfect world, you will never have to face the IRS. If it does happen, however, you want to make sure that you are equipped with the right tools. Tax accountants are the most important tool to use.
Another thing that you should ask about is the areas that the tax accountant specializes in. Accounting is a broad term, and there are many different specialties. You want to find a tax accountant who has worked in the area that you need help in.
Communication is the last thing that you want to ask about. It's important to have an open line of communication with your accountant. Ask them what the best way to stay in touch with them will be.
.