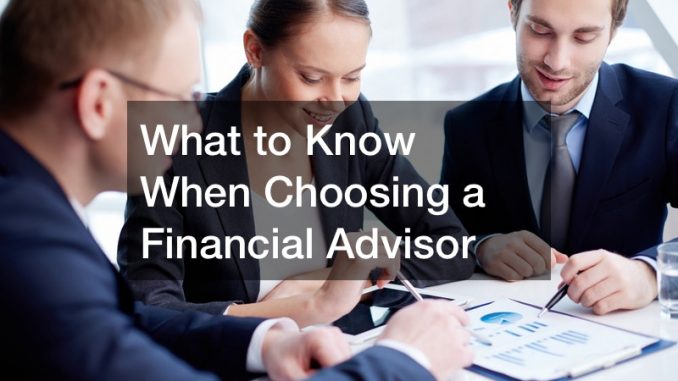 A financial advisor is a great tool to help you prepare for the future. When you are looking for a financial advisor, there are some important things that you should keep in mind. Let's take a look at what you need to know when choosing a financial advisor.
One of the first things that you are going to want to know is the fee structure. Different financial advisors are going to charge different amounts of money. They are also going to have different ways to bill their clients. It's important that you figure this out ahead of time so that you are not caught off guard later on down the road. If this information is not posted on their website, be sure to call them to talk about it.
Experience is another thing that you should be thinking about. The financial advisor is going to be handling your money, which is extremely important. You need to make sure that you are confident that your advisor knows what they are doing. It's better to work with a financial advisor who has a lot of experience instead of someone who is just starting out and may not know what they are doing.
.