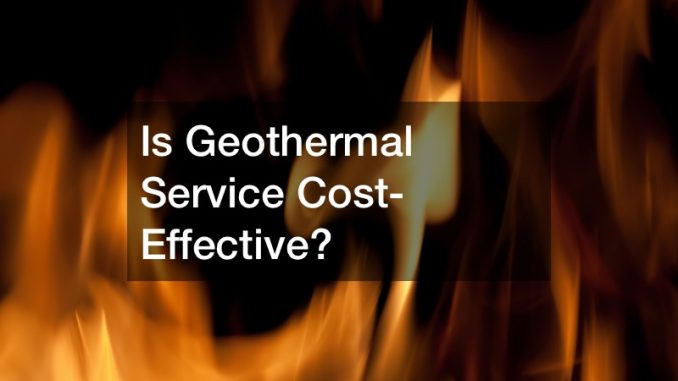 Wondering what geothermal service can do for you and your home, and if it really does live up to the hype? Homeowners who have already switched to using geothermal systems for heating and cooling their homes are saying that it's an excellent way to heat or cool a home.
By replacing the furnace with this alternative energy source, you can save money while being environmentally friendly. Before switching, take a look at how geothermal energy works.
The underlying fundamental principle of geothermal energy source used in cooling and heating is to utilize the constant temperature of our planet's interior in balancing out the wide variations in surface temperatures in the United States.
Scientists have found that the earth's temperature at depths of six to ten meters remains fairly constant – at eight to ten degrees Celsius. As such, the varying surface temperature of our planet no longer has any influence on the temperature at this level.
Are you still thinking about whether to get a geothermal service and wondering if the costs involved are worth using it to heat and cool your home? Watch this video where you'll discover if it's advisable to install geothermal cooling and heating system in your home today. You will also learn about heat pumps and how you have several options available for you to power your homes, including electricity, natural gas, oil, and geothermal energy that's right below your property.